Lubbock Towing service, heavy duty towing Lubbock and roadside assistance provides 24 hour tow truck towing service and road assistance with a huge fleet of tow trucks to assist you when your car stops working. Lubbock Towing services ​Towing Lubbock, TX  Muleshoe, TX, Levelland, TX, Post, TX ,Wolfforth, TX, Crosbyton, TX, Plainview, TX ,Littlefield, TX  Shallowater, TX, Idalou, TX​, Slaton, TX, Brownfield, TX and Lubbock County
Towing services Lubbock
Light Duty
Lubbock Towing has the right equipment for your towing need. We maintain a fleet of light duty trucks for accessing parking garages and routine tow calls, a versatile medium duty fleet that can navigate crowded highways and tow a wide range of heavy duty trucks and low boys - specified for the heaviest trucks on the road today and can meet your toughest challenge.
Lubbock Towing has a fleet of light duty and flatbed trucks - specifically designed for any four wheeled vehicle from 0 - 10,000lbs. Our light duty trucks can tow all types of cars and light trucks with state-of-the-art wheel lift systems. Our light duty trucks are also used to tow all types of vehicles from exotic to fleet vehicles. Our flatbed tow trucks provide damage-free towing for exotic and low profile vehicles. Our fleet includes tow trucks especially designed for low clearance underground garage parking access.
We provide towing service 24/7 all year. Our dispatchers are knowledgeable in the industry to assist you by sending the right kind of equipment and personnel for your situation at any hour of the day, and our operators are fully trained, TRAA Certified and continuously tested to ensure best in class service.
Medium & Heavy Duty
Towing Lubbock has a host of medium and heavy duty trucks to easily manage larger, heavier trucks and equipment. Our skiiled operators are specially trained to handle heavy vehicles and know how to transport your vehicle safely from point A to B, damage-free.
Medium duty vehicles are 10,001lbs to 26,000lbs and vehicles over 26,001to 49,999 lbs are in the heavy duty category. Depending on the equipment installed on the truck, some medium duty vehicles may require a larger truck to tow them.
We tow semi-tractor trailers and bobtails with our under-lift equipment. Our heavy-duty tow trucks haul most large vehicles including tractor trailers, tour/city buses, and large fleet trucks and include:
ROTATOR - Our heavy-duty rotator has dual winching capabilities of 60,000 lbs. per winch and a boom capacity of 60 tons.
WINCHING - Our operators have years of experience winching a variety of vehicles and equipment including; tractor-trailers, concrete trucks, dump trucks and heavy excavating equipment.
We have many long standing service agreements with some of the largest trucking companies in the country JB Hunt, Schiender, Werner, SWIFT, and US Xpress just to name a few.
We provide towing service 24/7 all year. Our dispatchers are knowledgeable in the industry to assist you by sending the right kind of equipment and personnel for your situation at any hour of the day, and our operators are fully trained, TRAA Certified and continuously tested to ensure best in class service.
We offer competitive rates for both our local and long distance services.
Lubbock Towing moves a variety of special equipment with our lowboy trailers. We move rental and owned equipment efficiently.
Low Boys & Detached Trailers
Aircraft

Boom lifts

Buses

Excavators

Machinery

Man lifts

Motor Homes

Scrapers

Tractors
The towing service Denton is an integral part of the lives of the owners, because any unexpected situation can happen on the road. The majority of motorists needed the services of a tow truck at least once. Drivers often don't remember the number of the evacuation and writes them nowhere that is one of the main mistakes, because towing services may be needed in an unpredictable moment.
Tow truck service
Only the most reliable and certified tow trucks are in our fleet and also towing service in tampa, besides, we have the affordable price on the services. The advantages of our company is the fact that due to the large number of machines, technical assistance vehicle or a tow truck will be able to locate traffic problems in a very short period of time.
If you've heard the phrase "cheap towing", it doesn't mean that the owner of this slogan has low quality, vice versa, only a competitive company with an excellent level of service and excellent work of staff can afford cheap prices on the tow truck service. Our drivers have experience of work with mechanics and understand structure and function of car mechanism.
The most reliable and trustworthy towing company is at your service. When you are stranded on the side of the road with a broken car, our licensed wreckers can tow you promptly! If you vehicle is in your drive way or even in another town, we can tow you to the automotive repair shop of your choice. If you have been in an accident, we will drive to the scene and tow it to the proper collision repair center.
We not only understand how to tow cars, our trained wrecker drivers have years of experience with many of our other services. If is a simple repair job, our emergency roadside assistance will be there to assist you. If you need our tire changing service or you have locked yourself out of the car, we will come to your location as soon as possible. If we can get your car up and running with a jump start rather than charging you to tow your vehicle back to your location, we will assist you with what you need. Our expertise can help diagnose some common problems on the spot and we will give you a ride if one is required.
Lubbock towing is known for its honest, fast, dependable 24 hours emergency towing service.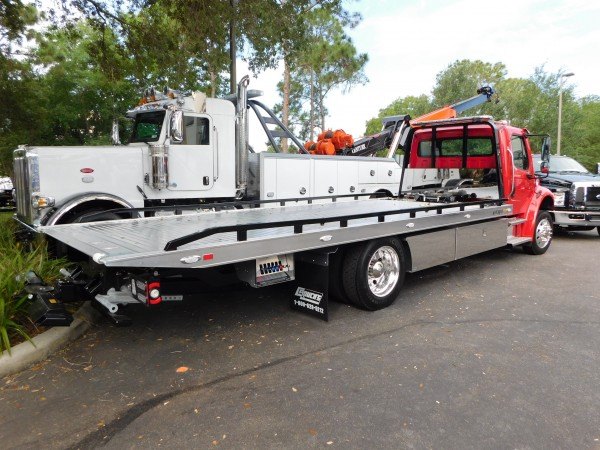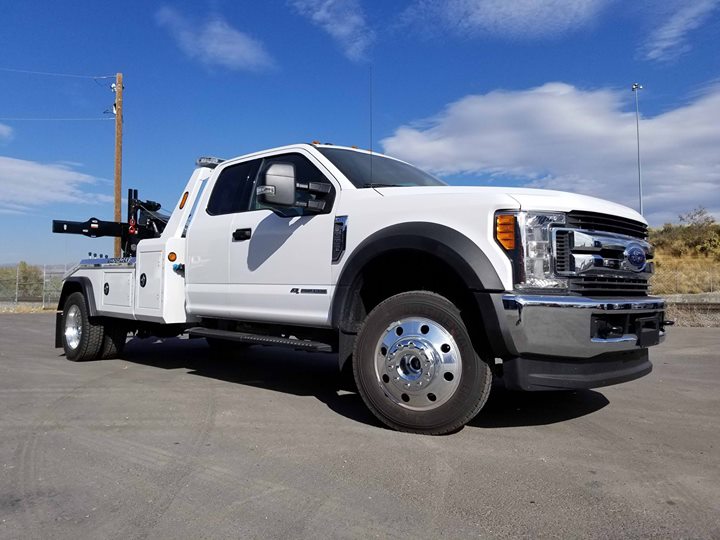 ​Why choose our towing service?
1.  Professional and Experienced Drivers
Like our friends at towing service in St. Pete, our tow drivers have many years of experience. Not only are the licensed and insured, but are continually trained as well. Log miles are meticulously kept, so all of our drivers meet the driving safety regulations. We can guarantee our drivers will never be on the road past legal driving hours.
2. Reliable and Prompt Service
Not only do we have professional drivers, our fleet of tow trucks are the best around. We can handle any type of towing needs. We have
flat beds

wheel – lift trucks

light duty wrecker

medium duty wrecker
All of our vehicles are fully equipped with wenches, straps, and other safety features to insure that your vehicle arrives to the destination safely.
3. 24 hour towing service
We know cars will break down at all hours, so have security knowing that when all other towing companies are closed, our will be opened. With our 24 hour dispatch service and tow drivers ready to take your call, your towing need will be filled quickly. Our towing service are:
Accident Towing

Auto Towing

Bus Towing

Fuel Delivery

Interstate Towing

Junk Car Removal

Local Towing

Motor Home Towing

Motorcycle Towing

Off Road Recovery

RV Towing

Semi Towing

Truck Towing

Winch outs
4. Simple Billing
The last thing you want to do is have to deal with if you have enough cash on hand. Our simple billing makes towing your vehicle hassle free. Although we take all major credits cards (visa, master card and discover card, we also work with your insurance to help lower you out of pocket cost.
5. Low Priced Rates
All though there are plenty of wrecker services in our area, you will not find better prices at any other tow company.  You will not only get fast full service, but you will get it a a very reasonable price. You day is bad enough with a broken down vehicle, so know it will not be made worse with an expensive towing bill.
Call us anytime day or night for our 24 hour emergency towing and roadside assistance services. We have been helping our friends in Lubbock, TX and Lubbock County for several years and enjoy to be your preferred towing company. Call us today at
806-686-2121
OR
Fill out our fast free instant response form and be ready to answer your phone within the next minute.
This is a Referral Site
​All Rights Reserved to:
Tiger Towing and Transportation
TDLR # 006478930C
License # 0647894VSF
Lubbock Towing
5717 89 Street
Lubbock, TX 79424
Lubbock Towing
2317 W 5th St. Ste 188a
Plainview, TX 79102
Service Areas:
Lubbock TX, Wolfforth TX, Plainview TX, Levelland TX, Littllefield TX, Post TX, Shallowater TX, Muleshoe TX, Crosbyton TX, Idalou TX, Slaton TX, Braownfield TX, Lubbock County and surrounding area
Powered By: